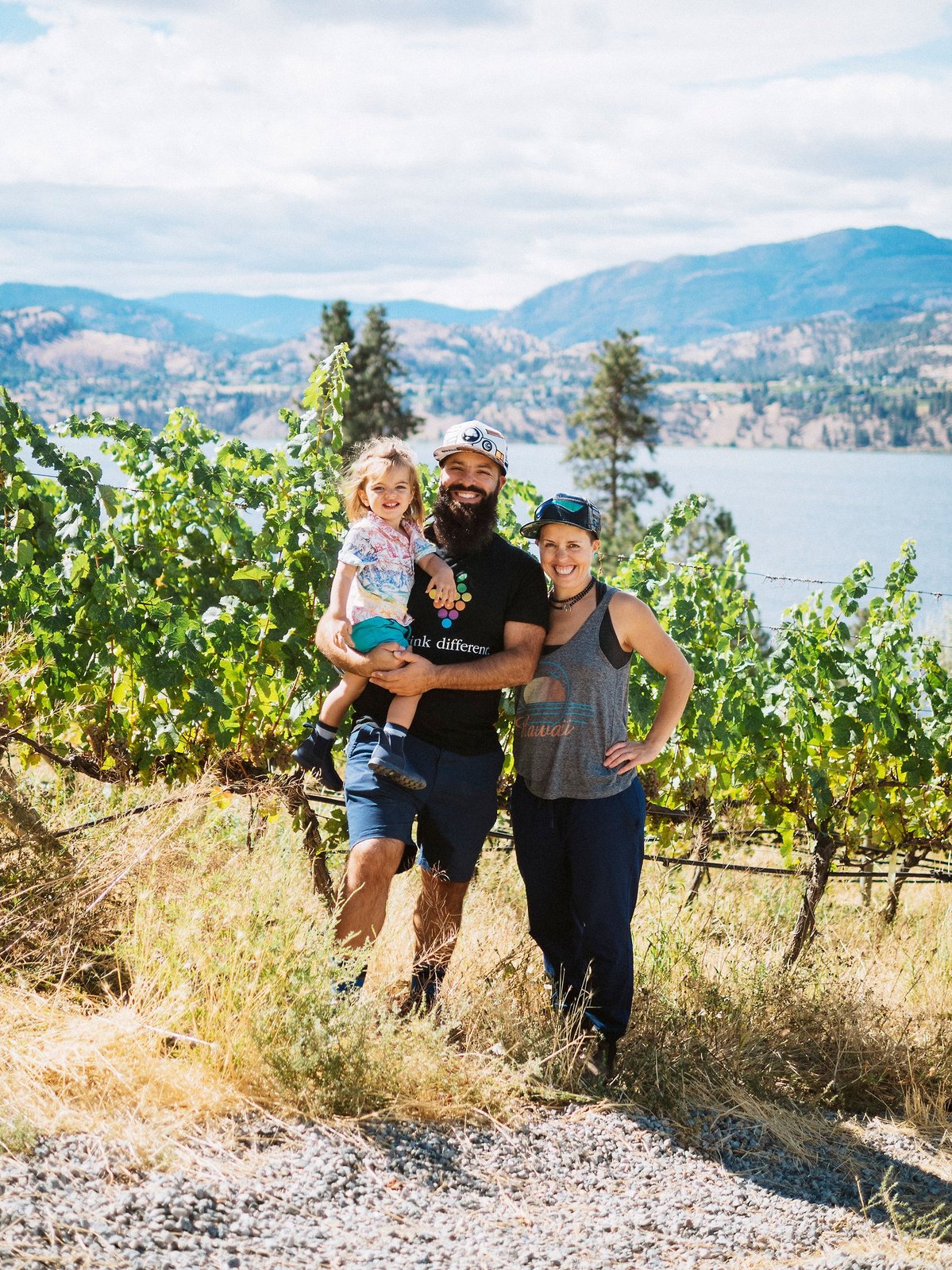 An afternoon with Rigour & Whimsy
Late last summer, I was invited to visit my friends & frequent collaborators Rigour & Whimsy. Our day started off at their newly leased vineyard located at God's Mountain Estate, which runs alongside Skaha Lake. If you have had the privilege of meeting Costa, Jody Gavaris, & their son Stratis, then you know that spending any amount of time with them is guaranteed to be a highlight of your day. They are the amoung the kindest, most humble people I have had the pleasure of meeting & working with.

After touring the estate & tasting a few of the not-quite-yet-vine-ripened Riesling grapes, we headed over to Echo Bay Vineyard, the space where they are currently making their otherworldly wines.

It was here that I was fortunate enough to taste a preview of the upcoming wines, straight from the barrel. Amoung those tasted were the 2019 Roussanne Marsanne & 2019 Orienteering in the Underworld Syrah; both delicious, even if they hadn't quite yet reached their full barrel-aged potential.

We then moved outside where we tasted the recently released 2018 Roussanne Marsanne Skin Fermented Amber Wine & the 2019 Cowabunga! Sparkling Wine – both of which were not set to be released for another month with their bi-annual wine club shipment. Hearing Costa discuss the winemaking process & his intentions with his Rigour & Whimsy wines is equally as inspiring as tasting them, something that I've been fortunate enough to experience on more than one occasion.
If you're ever in Okanagan Falls, do not hesitate to reach out & book a tasting for a truly memorable experience. If you're not following them on
Instagram
yet, make sure to do so to find out about upcoming releases. Alternatively, next time you see a bottle in your favourite wine shop, do yourself a favour & give it a try!