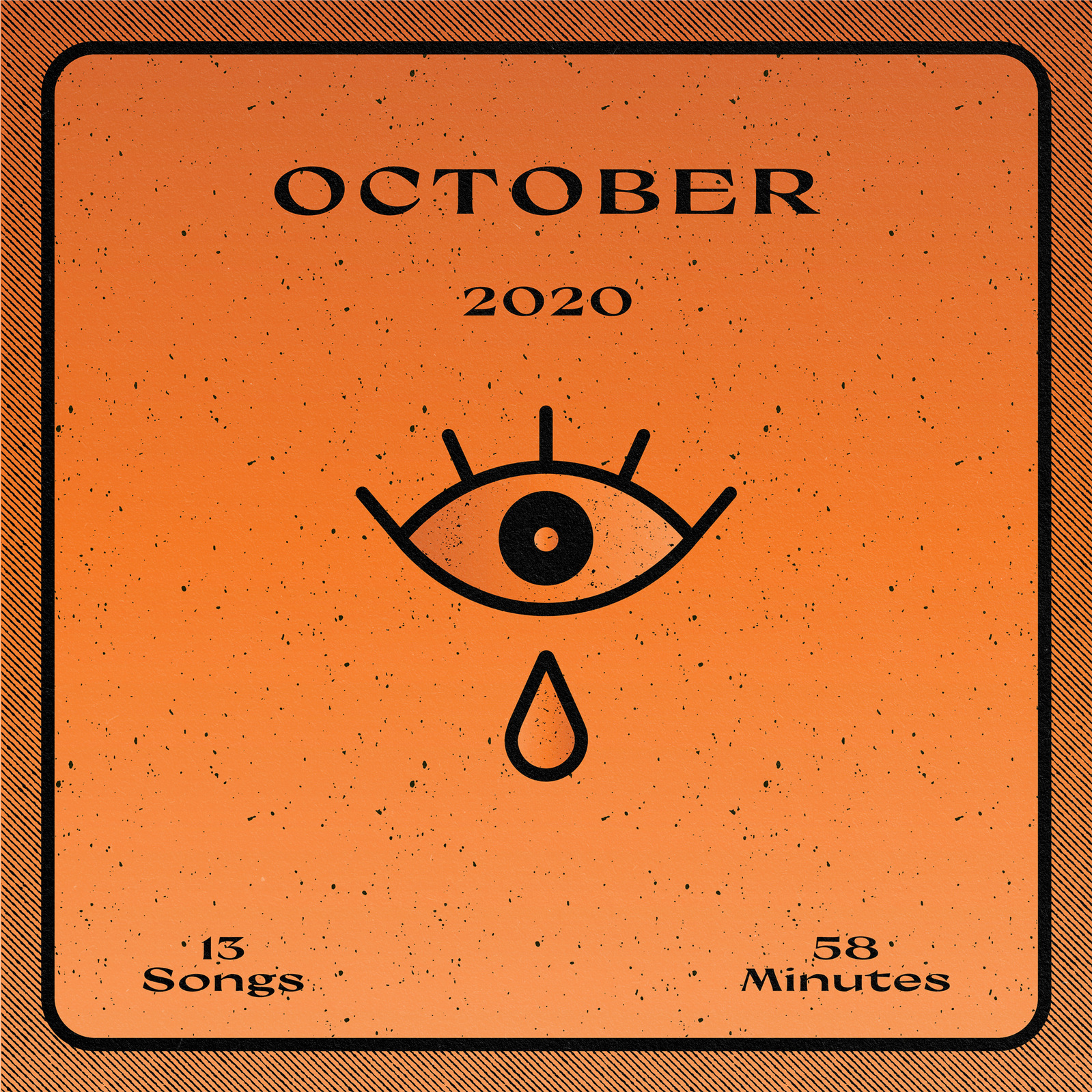 I tried, I really tried. I really wanted to get this playlist published before the end of the month, but the universe had other plans. October had proven to be a much busier month than I'm accustomed to lately, but that didn't mean that I wasn't able to spend some of my time listening to music (old & new). Anyway here it is, a not-as-spooky-as-you-would-expect playlist for October.
Head to the link here to like/follow on Spotify: October 2020 Playlist.
1. Sunken "Somewhere Not Real"
2. Epic45 "Ritual Ghost"
3. Matty "I'll Gladly Place Myself Below You"
4. Shlohmo "Nice & Shiny"
5. SUUNS "PRAY"
6. Public Memory "Butcher"
7. Joji "Modus"
8. MorMor "Heaven's Only Wishful – Extended Version"
9. Secret Pyramid "Hexes"
10. You'll Never Get To Heaven "White Light"
11. Wanderwelle "Amor Fati"
12. Nick Hakim "WTMMG"
13. Phoebe Bridgers "Halloween"
13 songs with a total playing time of 58 minutes.