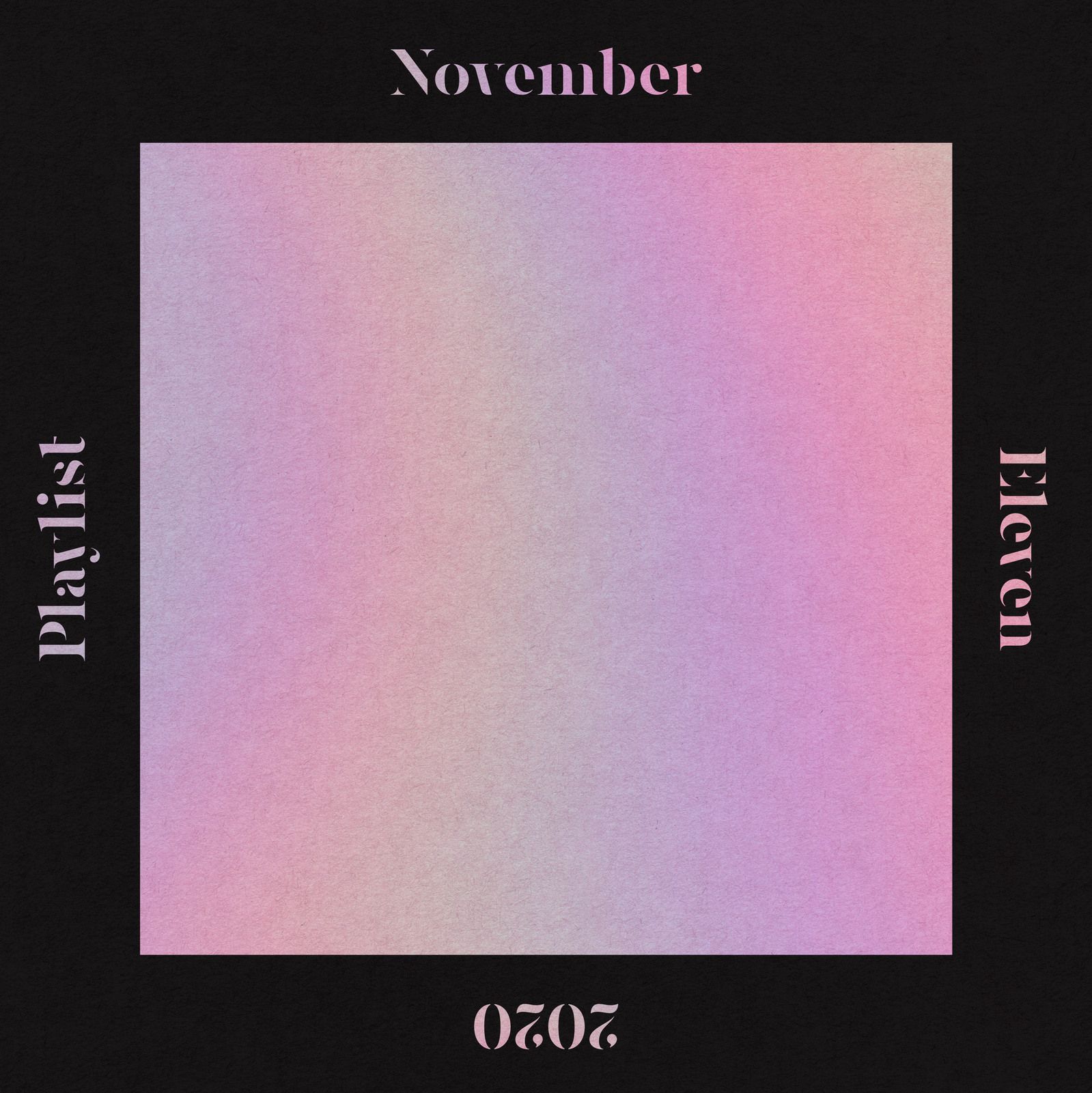 Here it is, playlist number eleven, thirteen tracks for an unseasonably tame November. For anyone that's made it this far, a most sincere thank you. While uncertainty with work commitments fluctuated throughout the year, I did my best to keep this monthly practice going. I am not sure if I will continue it or not next year, but if you enjoyed following along, please be sure to let me know and I will do my best to think of something to make it up to you. At the very least, you'll get at least one more out of me.
Head to the link here to listen on Spotify: November 2020 Playlist.

1. The Antlers "It Is What It Is"
2. Slow Pulp "Falling Apart"
3. Dal feat. Leah Yeger "Those Days"
4. Palace "Someday, Somewhere"
5. Hrishikesh Hirway "A Moment to Rest"
6. Misha Panfilov Sound Combo "Days As Echoes"
7. Tennis "Need Your Love"
8. BADBADNOTGOOD "To You"
9. Connie Constance "Little Town"
10. Bing & Ruth "The Pressure of this Water - Maria Somerville Remix"
11. Julia Holter "So Humble the Afternoon"
12. Actress "Leaves Against the Sky"
13. Brian Eno "You Don't Miss Your Water"
13 songs with a total playing time of 53 minutes.