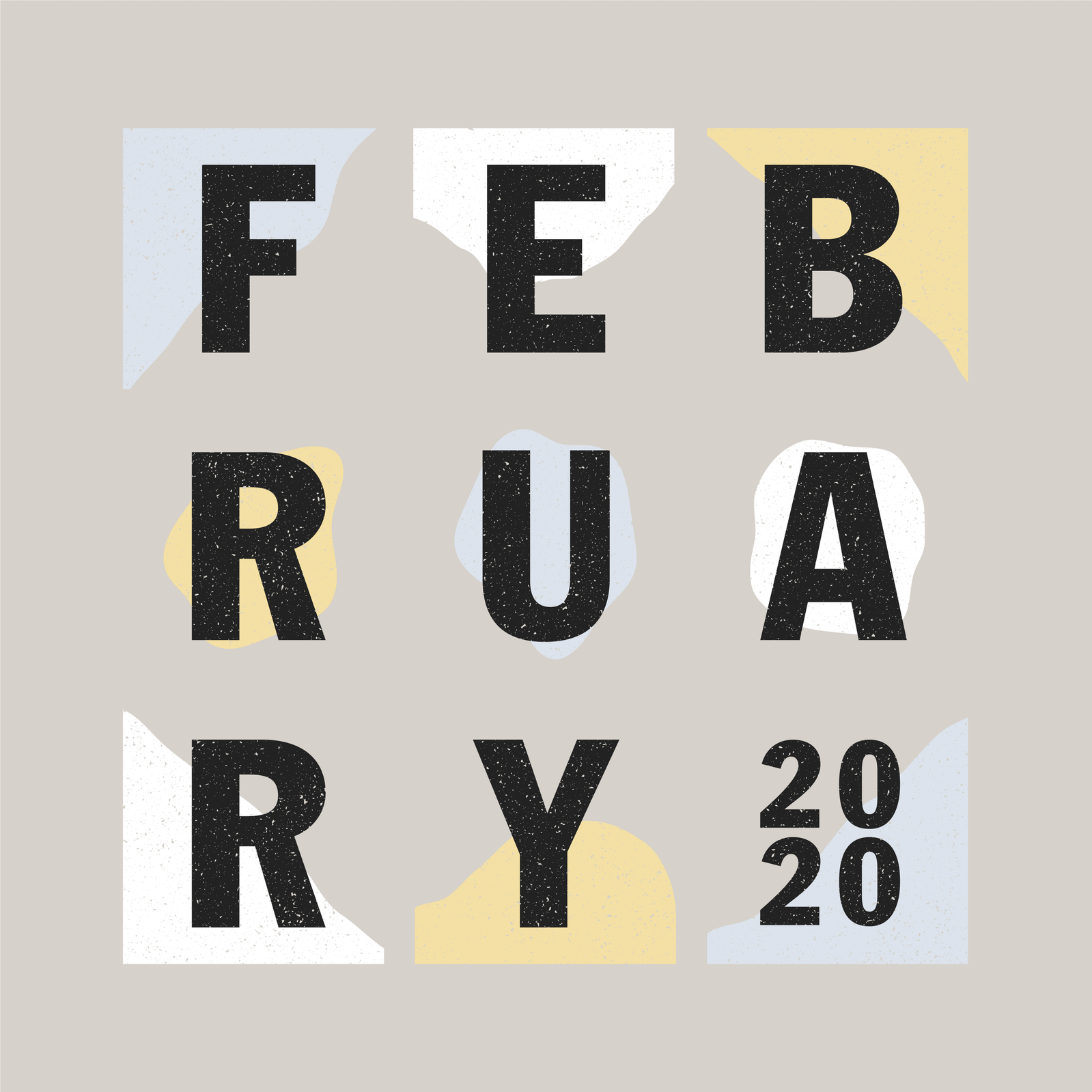 I mentioned it last month, but one way I have been looking for inspiration is to search out new songs and compile them into playlists, one for each month of the year. My ultimate goal through this process is to create one album cover for each month, and in doing so, forcing me to think creatively in ways that my ordinary day-to-day work sometimes doesn't allow.
I know it's March now, but whatever, rules are meant to be broken. Without further digression, here is my second playlist for 2020, which are the songs that essentially provided me with the soundtrack to my February.
Follow the link here: February 2020 Playlist. For the non–Spotify users following along, here it is in list form:
1. Leif "Yarrow"
2. Sando Perri "In Another Life - Edit"
3. Dralms "Plants Behind Glass"
4. Aparde "Siren"
5. Christian Löffler "The End (feat. Josephine Philip)"
6. RY X & Ólafur Arnalds "Oceans"
7. Michael A. Muller "New Symmetry (Emilie Levienaise-Farrouch Rework)"
8. Have A Nice Life "Science Beat"

9. Bohren & Der Club of Gore "Tief gesunken"
10. Kara-Lis Coverdale "Moments In Love"
11. (Sandy) Alex G "In My Arms"
12. Daniel Avery & Alessandro Cortini "Illusion of Time"
12 songs with a total playing time of 62 minutes.